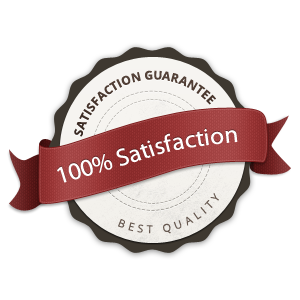 While the internet makes opening an online store easier than a bricks and mortar store, customers are not able to see, feel and hold virtual products the way they do items in a store on Main Street. Therefore, returns will be inevitable because for one reason or another one of your customers expected something different than what was explained in the description or provided in the product photos.
Make returns easy for your customer and your staff by documenting, very simply, under what conditions you will accept a return and what steps the customer must take to get their merchandise returned.
Easy To Find
First and foremost, your return policy must be easy to find. Don't hide this important information in the footer. Provide a link to your return policy in each product detail page – displayed prominently near the call to action – "Add to Cart" or "Buy Now" button.
Make It Simple
Have you ever shopped at LL Bean? They will accept returns of any product they have ever sold you, no matter what condition or how old. If you're not happy with your purchase from LL Bean, they will accept the return and either replace the item or refund your money. Their return policy is plain and simple. Of course, not every online store can provide that kind of policy but you can clearly list the steps (the fewer the better) the customer needs to take and conditions (also, the fewer the better) in which you will accept their product return.
When Zappos introduced their website and business, they knew they faced stiff competition from major department stores. They knew that customers liked and needed to try on many shoe styles and sizes before they made a purchase. Therefore, they needed to provide free shipping and free returns. Without that policy they didn't stand a chance at success.
The folks at Sock Addict provide a simple return policy. If the product is in original packaging they will accept a return 180 days after purchase – during the first 60 days, you will get a 100% refund and during day 61 through day 180, you will get store credit.
But not all online stores can afford free shipping on returns like Zappos and you might be one of those businesses like Sock Addict that will accept a return but the customer must pay the shipping costs. If you, like the majority of online businesses, require your customers pay for the return shipping, make sure that stipulation is plainly stated in your return policy page.
Examples of Return Policies that work for the customer and business:
Zappos – https://www.zappos.com/shipping-and-returns
Abe's Market – http://www.abesmarket.com/faq#topic=returns
Sock Addict – https://www.socksaddict.com/ReturnPolicy.aspx
Joby – My dealings with Joby's customer support have been nothing but outstanding. Joby stands by their products and their shipping methods. https://joby.com/support#return_policy
Other Resources
BigCommerce.com :: How to Write a Profitable Returns Policy
Shopify: 9 Tips on Creating an Ecommerce Return Policy