You set up your ActiveCampaign automation to trigger when a contact submits an ActiveCampaign form you embedded on your website. You notice that the contacts are being added but the contact never enters the automation. You checked and the automation is active. Now, you are pulling your hair out trying to determine what went wrong.
When Do Contacts Need To Confirm Their Subscriptions? #
Many people overlook the effect the form's Opt-In Confirmation setting has on tagging and automation progression in ActiveCampaign.
A contact will not be tagged nor added to an automation unless they confirm their subscription to your list.
You can turn off the Opt-In Confirmation setting by going into the form editor and following these steps: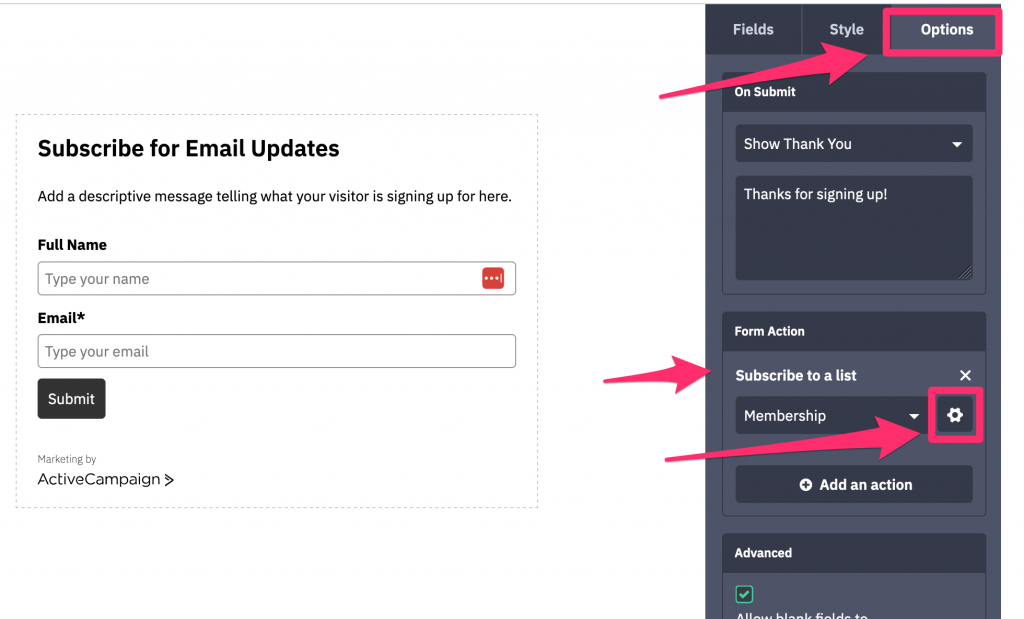 Click on the Options tab
If your subscription action is Subscribe to a list. Select the gear to the right of the list name.
If the Opt-in Confirmation setting is on, contacts will be sent an email asking that they confirm their subscription before any actions are taken on their record or future emails are sent to them.

Do You Want To Start Growing Your Business? #
See how ActiveCampaign can help you grow your business through email marketing automation. Try ActiveCampaign for free and see for yourself