Overlook the Opt-in Confirmation settings on your ActiveCampaign forms at your peril. #
When you create a form in ActiveCampaign, by default, the Opt-in Confirmation setting is enabled. This means that an email is sent to the contact when they submit your form asking for them to confirm their subscription.
Of course, GDPR compliance requires all contact subscribed to your email list must confirm inclusion. So, this is a necessary step for many and disabling the setting is not possible.
Therefore, it is important that you review this email each time you build a new form in ActiveCampaign when the opt-in email is enabled and make the necessary changes so contacts know the email is coming from you!
Below is the default email that is sent to your contacts when they subscribe to your Master Contact List.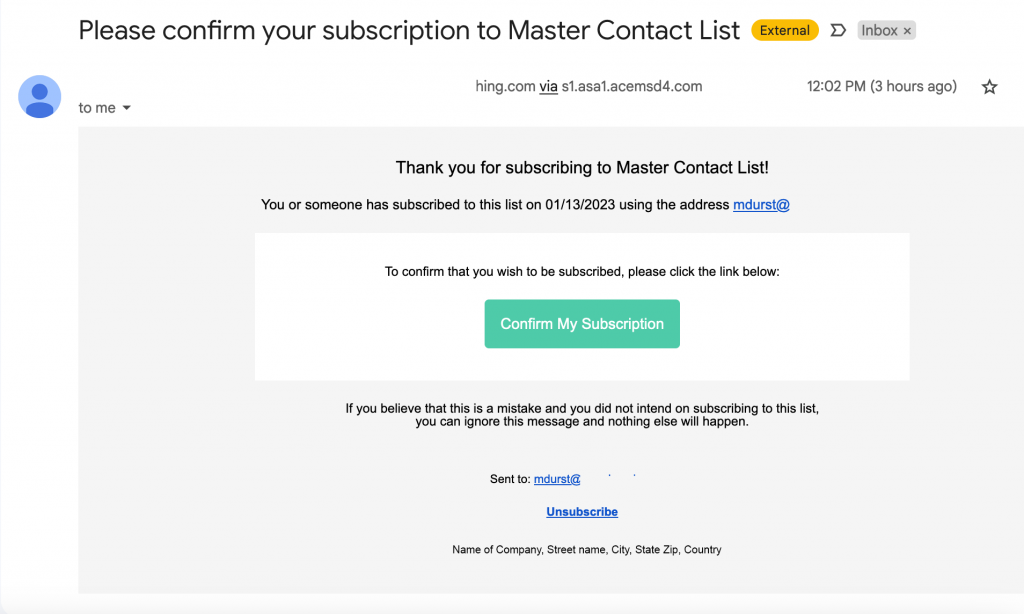 There is no information in the Subject line or in the body of the email that tells the recipient who this email is from. It could be spam. Unless the contact looks closely at the bottom of the email to see the name and address of the sending company, they would never know who it was from. Chances are this email is going to be sent to the trash bin and you have just lost a lead.
Help Contact Identify Your Emails #
You take a lot of time to craft the best messages for each of your emails. You hire a graphic designer to generate the imagery in your emails. Don't overlook this very important email.
Here are a couple of changes we suggest you make to the email to increase the chances that your contacts will confirm their subscriptions and begin getting your emails:
Make sure your brand or your name is in the From field.
Change the subject line to 'Please confirm your subscription to our mailing list.'
Add your logo to the top of the email.
Add a greeting and brief explanation why it is necessary the contact confirms their subscription.
You want your message short and concise with enough information that they will be compelled to confirm their subscription.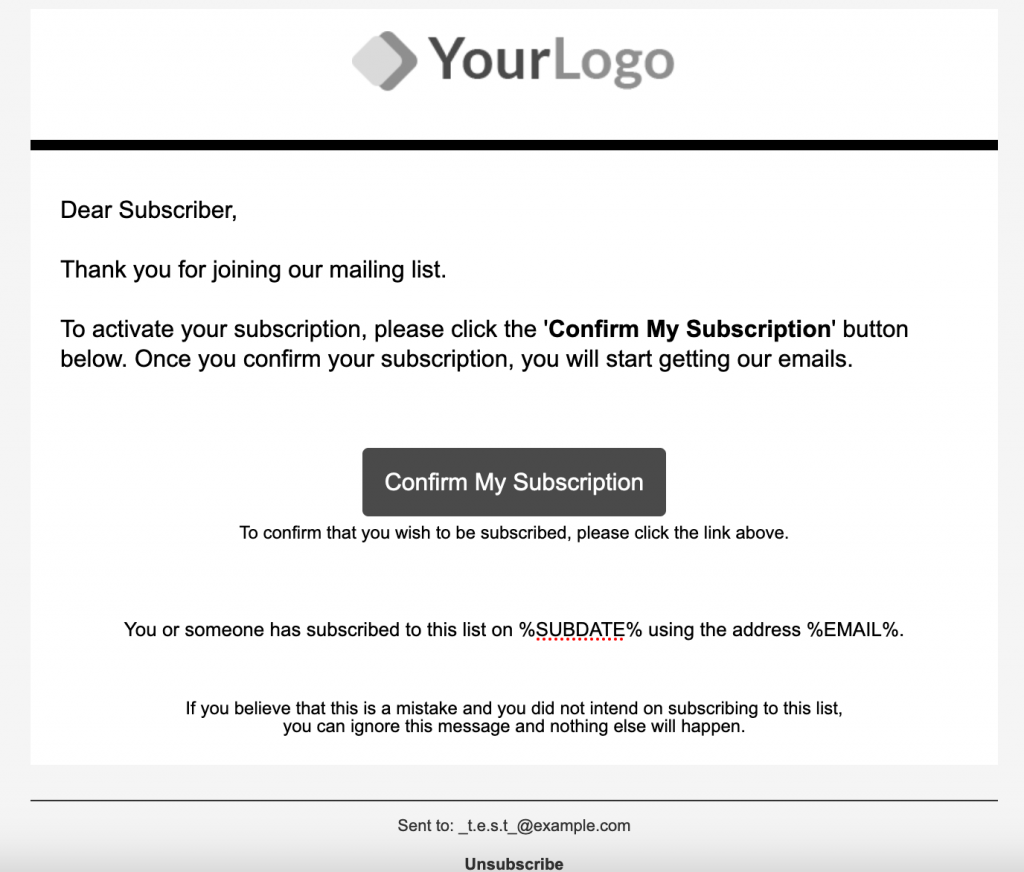 Above is an example of an opt-in confirmation email template that we use.
Next time you subscribe yourself to a newsletter, take note of the opt-in confirmation email you receive. It might inspire you to make changes to your own emails.

Do You Want To Start Growing Your Business? #
See how ActiveCampaign can help you grow your business through email marketing automation. Try ActiveCampaign for free and see for yourself