WordPress Plugin for 1ShoppingCart.com
Your WordPress website will never be out of sync with your 1ShoppingCart.com prices ever again. Get our WordPress Plugin for 1ShoppingCart.com today!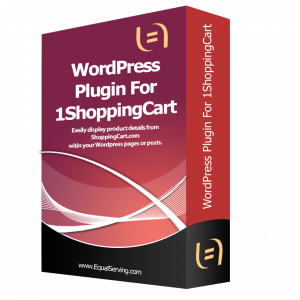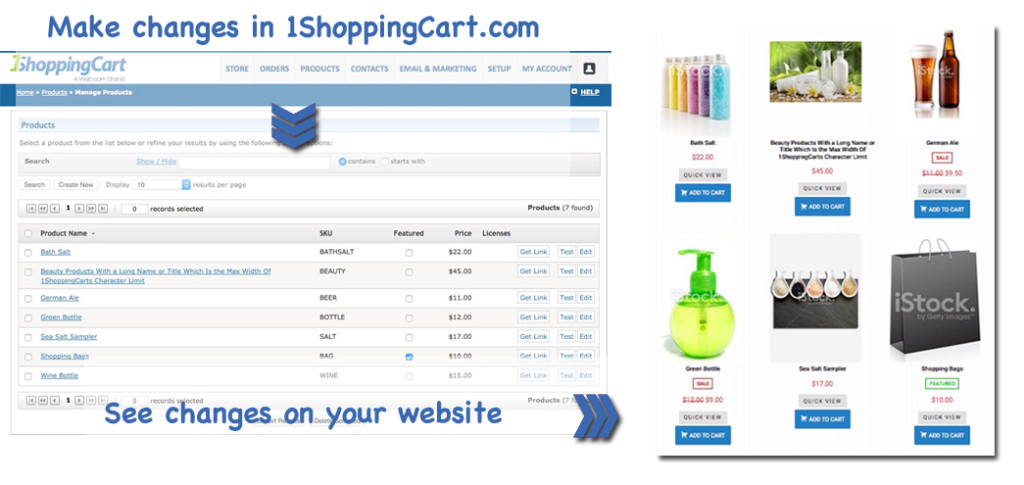 Changes Reflected Immediately!
Are you tired of running a sale where you have to make product changes in 1ShoppingCart.com and them make them on your website? That tedious double work is no longer necessary. Using our plugin, as soon as you save a change to your product price, name or description in 1ShoppingCart.come the change will be reflected on your website.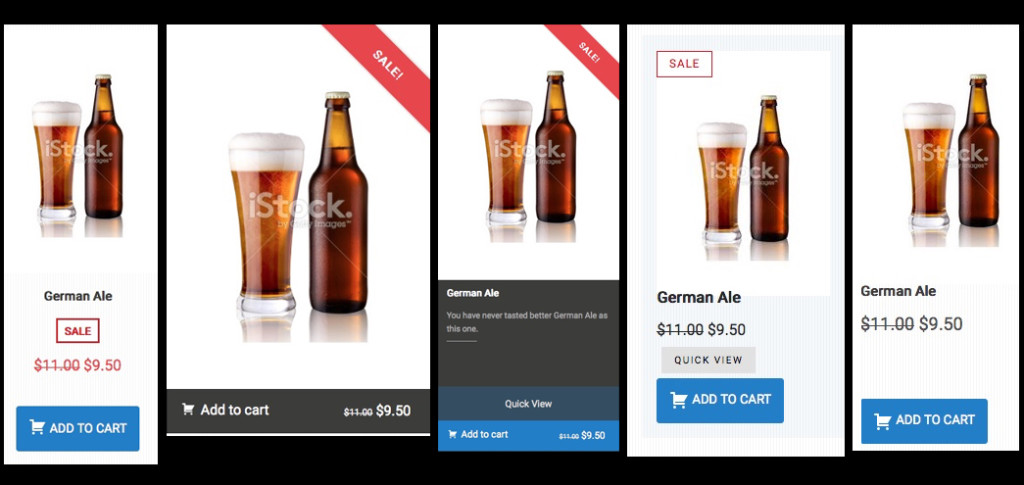 Grid Styles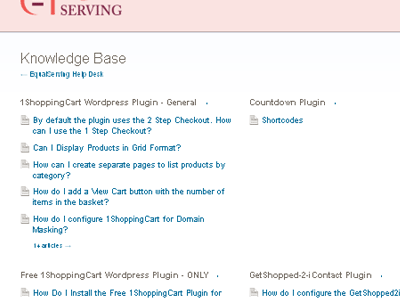 Extensive Knowledge Base
Worried that you won't know how to configure the plugin? Don't worry – we have an extensive knowledge base that will answer every question you might have. We have also included a video that walks you through the configuration process.
Still have a question, submit your question to our support team at https://equalserving.uservoice.com/knowledgebase
More Features
Rich Snippets for Products to enhance your site's search results
Five (5) responsive Product List templates
Popup quick views
Product Details now include product options and variables
Other Features
Changes made in 1Shoppingcart.com immediately shown on website.
Product listings can be sorted by name, price, or id.
Shortcodes work on pages or posts.
1 Year Free Updates.
What Our Customers Have Said About The Plugin
Excellent Customer Service I am very grateful for the work and performance of the premium 1ShoppingCart plugin. You have done an outstanding job with it, letting us seamlessly integrate our 1ShoppingCart products into our WordPress website. I strongly recommend the plugin and your services to all that use 1ShoppingCart.com and have a WordPress website! Thank you again!
~ Lorraine Armas
This Plugin ROCKS, it just made the development of simple eCommerce portals into WordPress even Cheaper !!!! This allows me to build and expand our eCommerce site collection even faster than we already have been. This is a mandatory expansion for any word press developer that wants to build a quick and efficient eCommerce portal.
~ Michael Waters, CTO Harkn Technologies
Great Plugin for 1Shoppingcart and WordPress! Running an external cart avoids all the security hassles and integration in WordPress, but being able to handle products, Pricing, descriptions, catalog etc. use to be difficult. Now my clients can use this to easily add shopping cart products and functionality anywhere on their site. Excellent support makes it the perfect fit! I highly recommend Equal Serving and the WordPress Plugin for 1ShoppingCart.com Plugin.
~ Elliott Cunningham, www.westgatemarketing.net